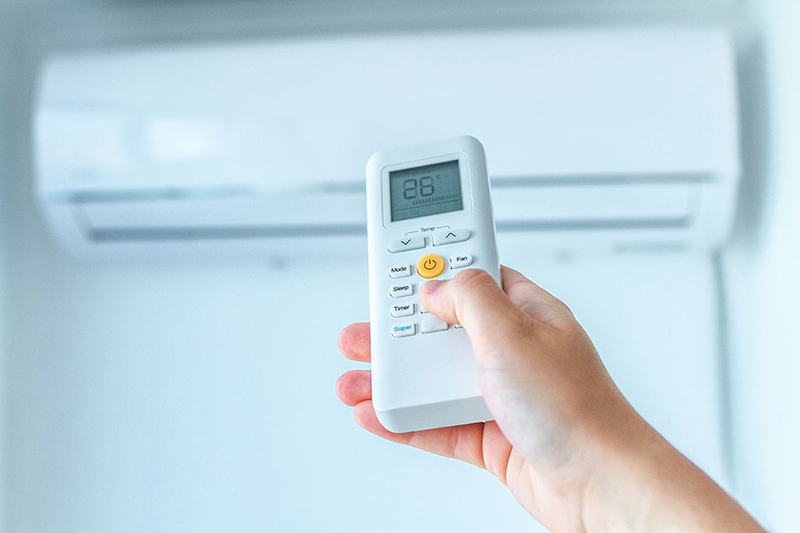 How We Can Make Air-Conditioning Better for the Environment (Part 1)
We're not going to sugarcoat this: as wonderful as air conditioners are to people, they're bad news for the environment. As an increasing number of people are becoming aware of the harsh effects everyday products leave on our planet, air conditioners have been relooked at over and over again in a bid to seek out a more environmentally friendly and sustainable solution. We'll take you through how you can make a better choice when you look out for air conditioners with certain characteristics and features! Yes, Air Conditioners Are Bad News, But… Your cooling comfort comes at a cost to the world around us, but that doesn't mean that you can't make informed and better choices to mitigate that cost.
Here are some ways you can do that:
Look for More Ticks NEA's energy label comes with a tick rating to help consumers make more transparent decisions. This label is found in many different appliances, whether that's your refrigerator, television or air conditioner. This tick rating denotes the energy efficiency of the different air-conditioning models. The more ticks there are, the more energy-efficient the unit is. A quick look at this label helps consumers discern more efficient models quickly. It tells consumers that the air conditioner uses less electricity to produce the same output. In turn, this helps to reduce the harmful effects of air conditioners by lowering the demand for power generation, which can be a leading source of carbon emissions. The Right Size Even if you find an air conditioner that has 5 ticks, it's not going to help if you buy the wrong size for the place you're cooling. Big is not always better, and small doesn't mean you're saving more money. It's imperative to determine the right size for cooling so that the energy usage is efficient. You don't spend hours cooling a small room when it could have been accomplished in 20 minutes, and you don't buy a huge air conditioner meant for a landed property when a simple split-system only takes half the amount of energy needed to cool your HDB flat. Refrigerant The refrigerant is an important part in the way your air conditioner functions. Refrigerants are known to have detrimental effects on the ozone layer and also act as potent greenhouse gases. They're also harmful to humans, causing potential poisoning. Choose an air conditioner that uses the R32 gas or R32 refrigerant. One such air conditioner model that uses this is the Daikin iSmile Eco. The R32 refrigerant is the newest refrigerant developed by Daikin. Smart Air Conditioners Smart air conditioners are made for the future. They're clever in many ways to help us achieve the optimal cooling we want with ease, and also have eco-friendly features like energy usage tracking, as well as smart automated climate control. You can set your desired temperatures and even make your air conditioner turn itself off when nobody is using it. Managing it with complete control makes it easier for you to boost its energy efficiency and savings as well.