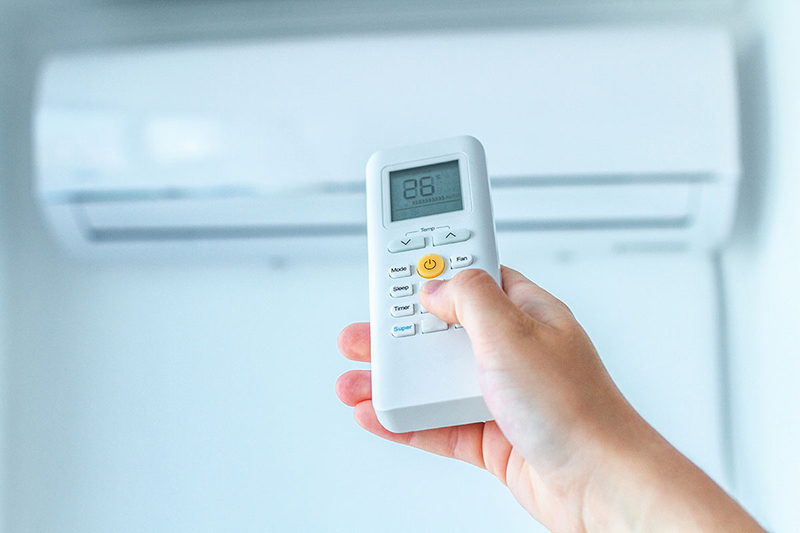 How to Remove Mold in Air Ducts
Suspect mold growing in your air ducts? It's definitely not the ideal situation to be in, but before you call a professional to step in and handle the problem for you, you can try to DIY cleaning the mold. Before you begin, you should prepare yourself by getting properly dressed and armed for battle. Wear a protective mask that has air filters because you should avoid breathing in mold as it can cause severe health issues. Make sure you wear your protective gloves throughout the procedure as well and don't touch the mold with your bare hands. Try to wear goggles to shield your eyes from mold spores. The Process First, switch off your air conditioner and check to confirm that it's not receiving power from the main switch. Remove the screws on your air vent and concoct a solution of detergent and baking soda to soak it in. Do this for 15 minutes. Next, you can vacuum the area inside the air ducts. Use the solution and a clean cloth to wipe the surface of the air ducts. Follow with a brush to scrub any existing mold, debris or dirt from the ducts. Take a clean and dry cloth to dry the area in the ducts, and make sure they dry completely without leaving any moisture inside. Lastly, wipe the grilles clean with water, dry them and finish up by reattaching them. Remember to throw away the cleaning tools that have mold on them! Types of Mold in Air Ducts There are different types of mold that exist around us and that can be found in your air ducts. Here are some types of mold that you'll find in air ducts: Aspergillus This is one of the more difficult types of mold to manage because it can appear in various forms and colours, including green, yellow and white. Mucor Mucor is often found in air-conditioning units. It spreads to the air ducts into your home through air-conditioned air, and is a highly toxic type of mold that needs to be handled immediately. Trichoderma This type of mold grows quickly in the form of spores. It thrives in air ducts because it requires a constant supply of water to flourish. Acremonium This is a type of mold that appears in a white powdery form. It is usually found in damp and moist areas around your air vents, developing over months and years. Preventive Measures to Stop Mold From Growing in Air Conditioner Ducts Look Out for Leaks in Air Ducts Conduct a check around your air ducts for any sign of leaks. Make sure to seal them or get a professional to come and help you if the leaks are too big to manage. This applies for all air conditioner types in general, from split systems to a ceiling cassette unit. Inspect Air Ducts Regularly It's difficult to see what's going on inside your air ducts since they're closed. This makes any mold growth to easily go unnoticed. When you perform your routine changing of air filters, look inside the air ducts to see if mold is growing. If you see any compartment that is wet, you must wipe it dry instantly. You can buy mold-inhibiting products to apply while keeping the manufacturer guidelines in mind. Maintain Indoor Humidity Levels As moisture is the main reason for mold production, you need to pay additional attention to maintaining the indoor humidity levels of your house. You can turn on the air conditioner dry mode to do this, and use a humidifier as well, since it's difficult to prevent high levels of humidity in Singapore.
Conclusion
If you realise that molds are growing in your air ducts, don't delay getting an aircon contractor to help. At 81Aircon, we're always available to assist you whenever and wherever you require!